Top 10 Attractions in Los Angeles Kids Will Love
Posted by Jeffrey B on 19th Sep 2022
Los Angeles: the second largest city in the United States. It's a city so vast it's hard to tell where it ends and the next county begins. There is so much to do and see in this beautiful city that it will be hard to choose where to go. There are a multitude of attractions for families to visit and enjoy; from day hikes, to theme parks, LA has it all. As the entertainment capital of the world, you can find movie studios, the Sunset Strip, Venice Beach, landmark museums, world-famous theme parks, wineries, breweries, outdoor activities, exciting nightlife, and so much more without coming close to everything Los Angeles has to offer. Below are some perfect venues for a fun family day in the City of Angels with some free destinations as well!
Natural History Museum Of Los Angeles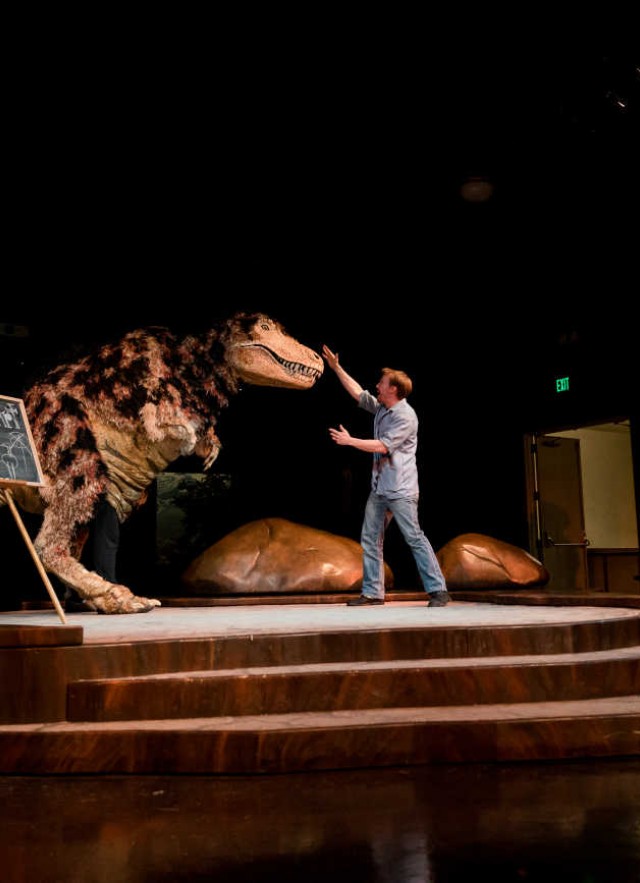 This museum has a lot to engage and entertain kids, but it's the live dinosaur show that most families come for. Kids can have a dinosaur encounter with an engaging and fun live performance featuring life-size dinosaur puppets. The large-scale, realistic T. Rex and Triceratops puppets capture the imaginations of children in performances every week. Each show explores a different theme and thanks to the expertise of paleontologists and puppeteers, kids can experience how these prehistoric animals roamed the earth.
TIP: The museum's cafe offers kid-friendly food downstairs, but you can also bring your own food for a picnic.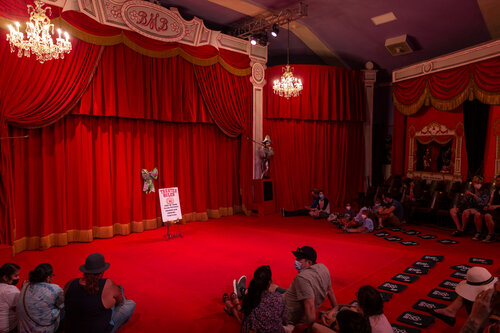 Come on down! The Bob Baker Marionette Theater presents a short series that guides kids of all ages through important questions: "What is a Puppet?" and "How Are They Made?" along with lots and lots of puppetry fun along the way. This is truly a unique experience and you will never find another attraction that has as many puppets as this theater: over 2000! The theater has served over a million children with original shows ranging from The Nutcracker to a musical journey through the history of Los Angeles. During your trip to Los Angeles you will definitely want to squeeze this experience in with your kids.
TIP: There is no intermission, so make sure everyone uses the restroom before the show starts! Each of the two restrooms have a single stall, plan accordingly.
At the Aquarium of the Pacific kids can discover all kinds of aquatic life, including sea otters, sharks, sea jellies, frogs, and more in the Tropical, Northern, and Southern California/Baja Galleries.
Kids can also visit exhibits featuring baby animals and learn how to care for them at the Aquarium in the Babies Gallery. The gallery features a jelly lab, where kids can see how baby sea jellies are grown, and the early stages of their life cycle. The whole family can learn about various ocean habitats that function as nurseries for baby animals, including mangroves, coral reefs, and seagrass beds, get an up-close view of the babies that grow up there.
TIP: Arrive early and visit the outdoor exhibits (lorikeets, penguins, sea lions) first to avoid crowds. Keep in mind that water and concrete do a great job at blocking cell phone signals, so popping outside every once in a while to get service and some fresh air is a great plan too.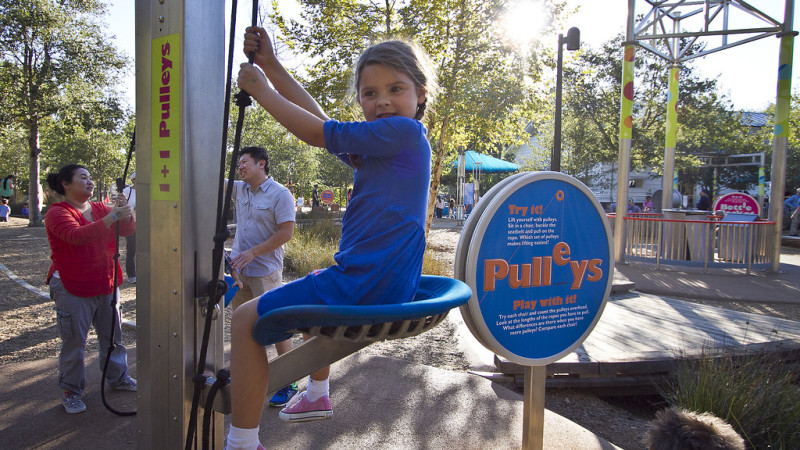 The Kidspace Museum is a beautiful 3.5 acre campus that features dozens of hands-on exhibits for children ages 1 to 10. Outdoor spaces invite children to climb into a giant hawk's nest, splash and play in the naturalistic water features, bring out their inner musician, and get physical with rockets and giant levers.
This museum offers toddler classes that feature an array of age-appropriate activities designed to build social and emotional interaction, language, and cognitive skills. If you have littles, these classes provide exceptional hands-on explorations where everyone in the family can play, learn, and discover together.
TIP: Bring a change of clothes, towels, and water shoes. Your kids will get wet and dirty.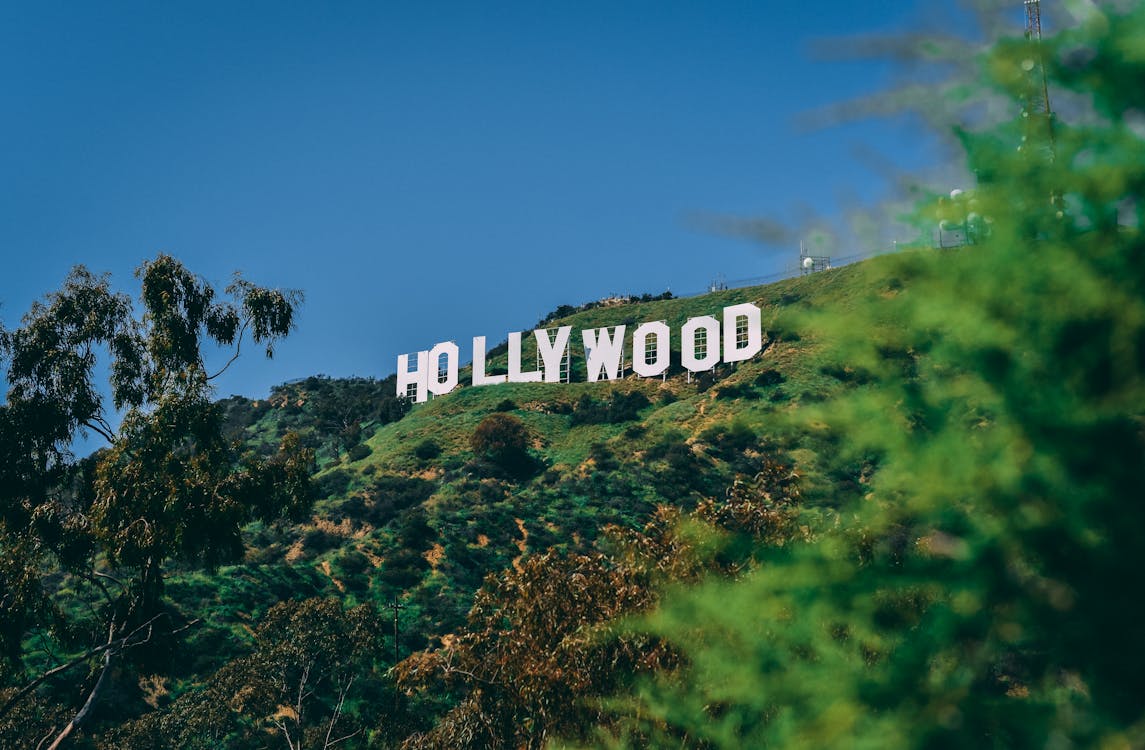 The Hollywood Sign is one of the most popular free tourist attractions in Los Angeles. The hike up to the sign is roughly six miles round-trip. Although it is not necessarily a difficult hike, smaller children may not only find the terrain and distance difficult. Consider a scavenger hunt to keep your kids engaged and bring lots of snacks.
Another winning strategy is finding one of the nearby vantage points to get a clear view of the sign from within the city, taking your pictures, and heading onto the next attraction. If you'd like to get your child excited about this attraction, check out these kid-oriented fun facts about the Hollywood Sign.
TIP: The best route for families begins at the Charlie Turner Trailhead, close to the Observatory which has restrooms as well as a park ranger you can ask about trail conditions before setting off. The trailhead sign is at the north end of the Observatory parking lot.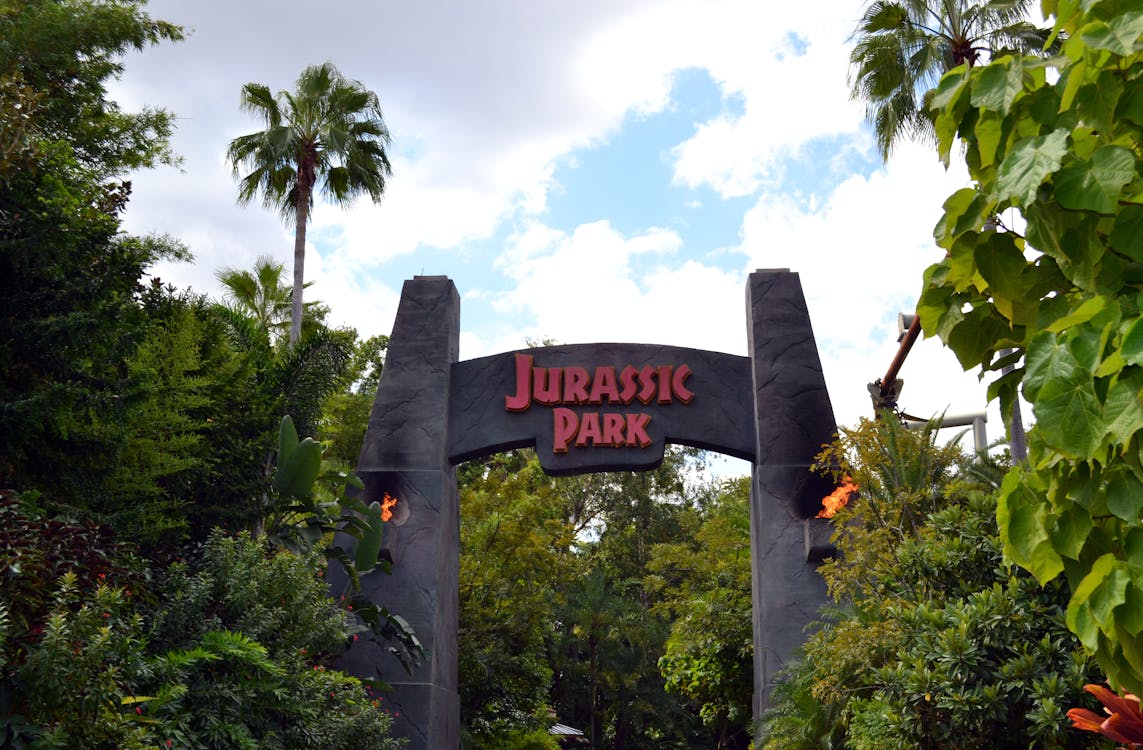 Universal Studios, Hollywood isn't just a movie production facility, it's a theme park too! Areas of the park are themed after Harry Potter, Despicable Me, and Jurassic Park with plenty of rides and attractions to keep everyone entertained.
For your director-in-the-making, there are shows, tours, and rides that give an insight into how movies are made, including some of the real-set pieces that were built for shows like "The Good Place" and movies like "War of the Worlds." You can even watch a professional explain how special FX are made and they usually need volunteers from the audience to help show them off.
TIP: Before you go, download the Universal Studios Hollywood app, which will provide you with a map, approximate wait times for rides and other helpful information. And, this is a theme park that serves alcohol, if you're interested in that sort of thing.
You won't find any roller coasters at the Griffith Observatory, but you will find 60 amazing exhibits and movies that portray the vast wonders of our universe. Griffith Observatory is home to one of the best planetariums in the world, and has many high-powered telescopes available to the public.
You will also find a steady rotation of expert speakers from around the globe with interactive Q&A sessions.The largest urban-wilderness municipal park in the United States surrounds the Observatory with loads of trails, trees, a train, and a merry-go-round. If your child is into space, pack their backpack and take them to one of the best attractions in the country. The Park also offers hiking, bike rentals, pony rides, horseback riding, picnicking, tennis, swimming, soccer, and other ball fields.
TIP: Bring quarters for the pay telescopes that are all around as they are $0.50 per use.
La Brea Tar Pits
The La Brea Tar Pits are described as "a gateway back to the Ice Age, right in the heart of L.A." and there's no better way to put it.. The tar pits date back to before the reign of dinosaurs and are still active today.
Seeing them in person really is a trip through time and gives a glimpse of what earth was like millions of years ago. The Tar Pits are located right outside an interactive museum that touches on everything dinosaur and prehistoric which kids will surely love. Activities include hands-on excavation digs, a fossil lab, and a 3D theater.For kids to learn more about this awesome wonder of nature, check out this video.
TIP: The museum is free every first Tuesday, October to June and every Tuesday in September.
Hollywood Walk of Fame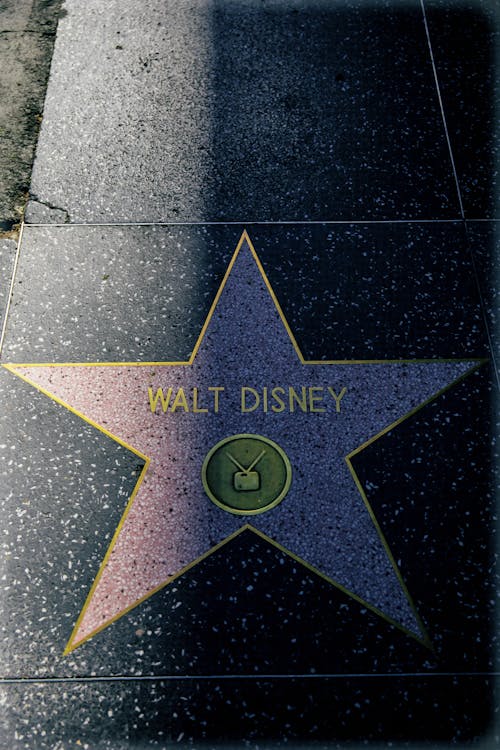 Another free attraction, and great for passing time in L.A., is the Hollywood Walk of Fame. Among the vast collection of stars for actors and actresses, you will find stars for fictional characters such as Mickey Mouse and Bugs Bunny, just to name a few.
If you take a stroll along these famous streets you'll see a whole host of impersonators dressed as superheroes, villains, monsters and cartoon characters. These performers expect compensation for interaction, so if you didn't bring any cash it would be best to keep walking and staying firm with a "no thank you."
TIP: This is better as something to do if you're in the neighborhood, but may not be interesting enough to warrant seeking out on its own.
El Capitan Theater
This is a great theater to see a Disney movie! In fact, it is Disney's home on Hollywood Boulevard. It's gorgeous inside, and features a live pipe organ performance before each show.
Below the theater is a small exhibit space, often used to display props from films such as costumes, set pieces or screen-used objects. Next door is Disney's Soda Fountain and Studio Store, where families can purchase ice cream themed to the film currently playing at El Capitan. A wide variety of Disney and movie merchandise is available there. Taking the family to this theater is nothing like your theater at home; it's full of the glitz and glamor a family expects when on vacation in the entertainment capital of the World.
TIP: While the El Capitan Theater does not require you to purchase a ticket for a child age two or younger, the child must sit on an adult's lap through the entire show. Buy them a ticket unless you are prepared to hold them the entire time.
If you are going to be visiting Los Angeles with your kids, you have endless possibilities to entertain the whole family. Whether it's a quick jaunt down Sunset Boulevard or a full day at a movie-themed amusement park, Los Angeles lives up to its name as the entertainment capital of the world.