7 Tips You Need To Know Before Packing Your Bags
Posted by Jeffrey B on 27th Sep 2022
Do you have an upcoming trip and are trying to find better ways to pack everything together and maximize your luggage space? This is the blog post for you! We've got some handy tips to save space and make traveling a breeze
1. Be Strategic
The first thing to understand is that when packing clothes it's important to be strategic. Are you squeezing into a carry-on and personal item or are you bringing along a 50 pound checked bag? You have considerably more room and less restrictions with the checked bag, but it's not often included in the price of airfare. Do you want to do laundry on vacation or would you rather pack a clean set of clothes for every day? Think about what you are doing each day on the trip and when you plan to shower. Want to shower to start your day but go on a hike in the afternoon? Then you'll need to have two outfits for the day. Planning your attire for each day is just as important as planning your itinerary, so take the time to think it through.
2. Jewelry Worth a Mint
Using a mint tin or a pill organizer to pack your jewelry is a great way to secure them and plan out your outfits as well. You will know exactly which set of earrings and necklaces you meant to wear each day, as long as they fit of course.
3. The Ranger Roll
Using a vacuum cleaner to compress your clothes is an often recommended technique, but most hotels or Airbnbs don't have easily accessible vacuum cleaners and you'll need to track one down in order to pack up and go home. Instead, use the Ranger Roll method to get everything you need into one suitcase. Check out this method here.
4. Leakproof Your Liquids
Use plastic wrap to keep liquids from spilling. If you're worried about your shampoo or conditioner leaking, simply put some Saran wrap over the top before screwing on the lid. Wrapping your perfume is especially important. A suitcase that has been soaked in perfume may ruin all your clothes, and your suitcase, forever.
5. It's Called Travel-Size for a Reason
If you're only packing with carry-ons, you'll need your liquids packed up separately in a clear bag. One quart sized freezer bag per person is all you are allowed, so buying travel-sized versions of your toiletries or a pack of empty bottles to fill with your preferred shampoos and soaps is the way to go. Have your toiletry bags at the top of your personal-item or suitcase to easily pull them out when the time comes in security.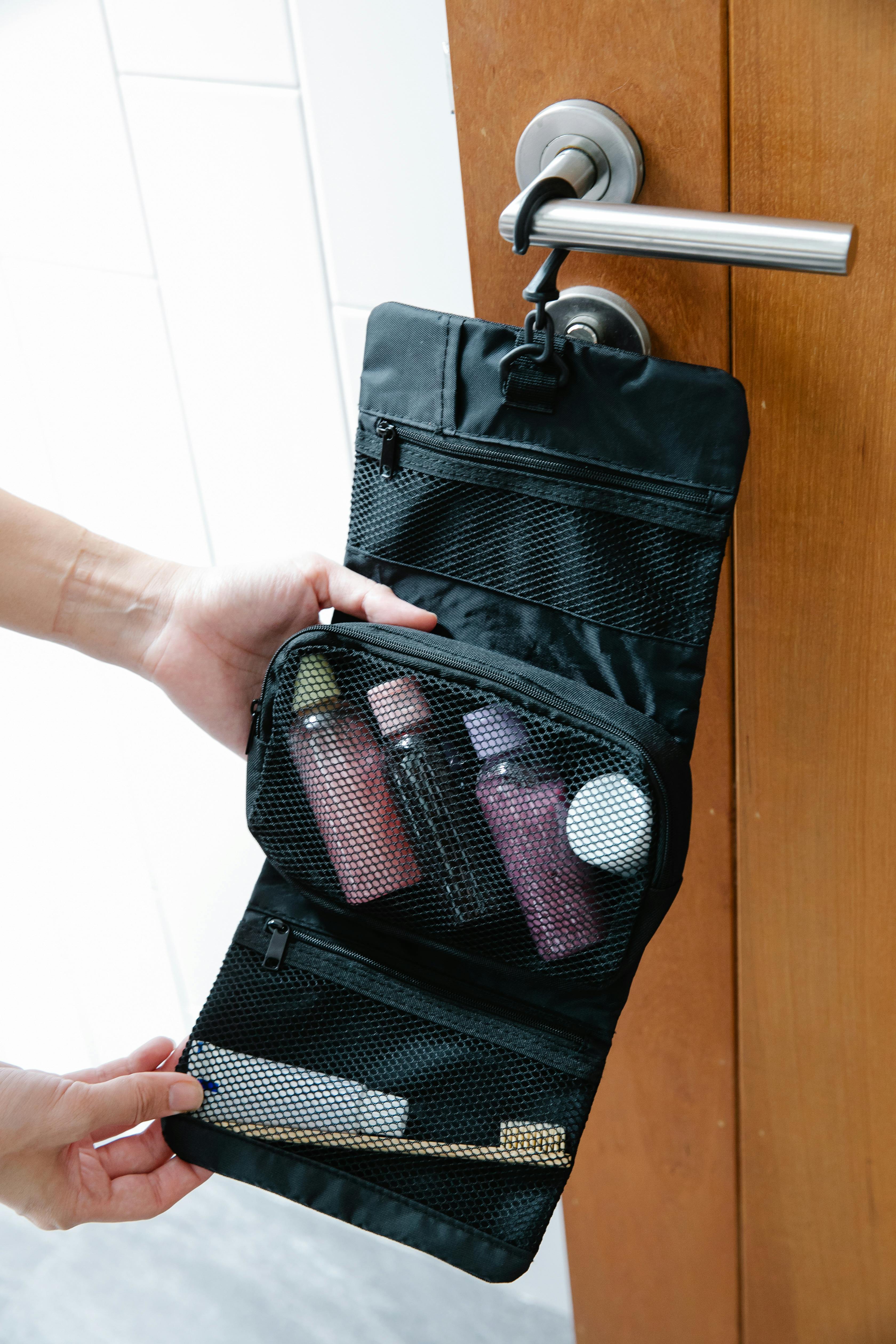 6. Protect Your Shoes and Your Clothes
Going on vacation often means a wide variety of attire; pool clothes, everyday clothes, dress wear, etc. That also means you need to pack many different shoes to match each of these outfits. Packing these in the same suitcase as your clothes is basically the same as dragging your fresh laundry across the ground, unless you use something to separate the shoes from everything else. Using a plastic grocery bag used to be a lot easier before most stores started charging for their bags, and while that's a fine alternative, you may already have some shower caps lying around you can use instead. It'll keep both your shoes and clothes protected without adding any more bulk to your luggage.
7. Make Packing Things Easier for Your Kids
You don't have to stress yourself out too much when packing things for your kids. kiddietotes offers backpacks and luggage designed for kids that they can easily carry around. They have a lot of space for kids to store their things, so you don't have to worry about them running out of space. Plus, kiddietotes designs are kid-friendly, and something they will want to carry themselves. Check out kiddietotes' backpacks, luggage scooters, and rolling luggage sets here.
Packing for a trip can be stressful, but it doesn't have to be. With these packing tips, you can make packing a breeze, so the next time you travel be sure to try some out and see why they will work for you and your family.